It's not easy to create and implement a successful digital marketing plan to increase your website's traffic and results. Many approaches are accessible worldwide, with Search Engine Optimization (SEO) comprising one of the foremost prevalent. Moreover, SEO strategies are being used by businesses worldwide to improve their web rankings. It has been proven to increase genuine traffic to your site. So, there are many of the best free SEO tools that help in improving a company's ranking on the web.
In this article, we're going to list some of our favorite ones. 
What is SEO?
To begin with, SEO is good enough to justify all of a company's effort and resources. SEO is beneficial to any company because it increases the website's visibility. It's a huge aspect of digital marketing because billions of people use the internet to look for almost anything.
The search engine is their direct online traffic for many well-known brands. There are many ways by which you can improve your SEO. Click here to know more.
Free SEO Tools
At this moment, mentioned are some of the best free SEO tools. 
1. Google PageSpeed Insights
Enter a URL, and this application will evaluate its running time and efficiency on both desktop and mobile devices.
Your site's efficiency is then scored on a level of 0 to 100. It is one of the best free SEO tools that tell you how much it takes for the page to load depending on various factors and propose ways to improve it.
Visit: Google PageSpeed Insights
See Also: Increase Page Speed and SEO Scores
2. Ahrefs Backlink Checker
Ahrefs' Backlink Checker is a complimentary link-building tool that displays the 100 best backlinks to every website. Leading sites, total backlinks, Domain Ratings (DR), and URL Ratings are also provided (UR).
Moreover, this complimentary link development tool is a beautiful method to look at your competitor's website and see any prospects for link development.
Visit: Ahrefs' Backlink Checker
3. AnswerThePublic
AnswerthePublic is the best free SEO tool that allows online marketers and SEO experts to connect their thinking with their customers.
Moreover, the app lets advertisers guess what people are wondering by checking to autocomplete information from search results and identifying questions and phrases typically searched on specific terms.
Furthermore, these questions can then be used to customize your marketing, material, and initiatives.
Visit: AnswerthePublic
4. Google Analytics 
Google Analytics is the best free SEO tool for analytics that you may use online. Integrating it on your site might analyze and comprehend marketing strategies. Also, Google Analytics can tell you which marketing strategy brings the most visitors to your site.
It can assist entrepreneurs in determining marketing and promotional campaign objectives. Furthermore, the application may help you deliver an elevated site to your consumers and supply all vital information.
Visit: Google AnalyticsGoogle Analytics
5. Google Search Console
Google Search Console is among the best free SEO tools available on the internet. If Google identifies a problem on your site, the program will notify you once you set up your profile. You may also connect this application to your Google Analytics profile to access additional reporting features.
You'll be able to check important information like clicks per term, keyword ranking, and the time your site appeared in search per phrase when you use these two tools together.
Visit: Google Search Console
6. Hunter.io
Email Hunter, commonly called Hunter.io, is among the finest online link-building best SEO tools available online. It's an email system that helps online marketers discover the contact details for any site. So, this application is ideal for people or businesses that use cold emailing to generate leads.
Thus, Hunter.io is an excellent link-building software for SEO because it enables you to collect the email addresses of your goal link-building sites.
Visit: Hunter.io
7. Keywords Everywhere
Keywords Everywhere are the best free SEO tool for keyword analysis devices that focuses on Google Chrome and Mozilla Firefox. It's a chrome plugin that displays monthly search traffic, CPC, and numerous Application Programming Interfaces (API) data.
Therefore, this complimentary keyword research software also inserts information into the search results page you just visited.
Visit: Keywords Everywhere
8. MozBar
MozBar is a free SEO tool for audit software extension for Google Chrome and Firefox that delivers website analytics and link analytics for Search purposes.
As you explore, it provides link metrics for web pages and web and as other data like Domain Authority, Page Authority, and website backlinks.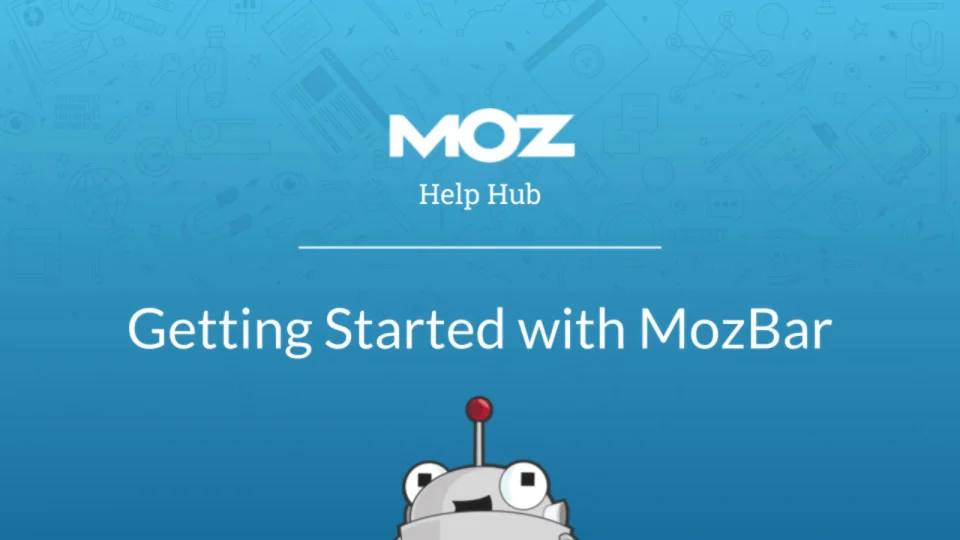 Furthermore, the toolbar is incorporated in SERPS, making it easy to examine any webpage's authority data.
Visit: MozBar
9. Sitechecker
With unlimited website traffic inspection and deep SEO analysis, SiteChecker is one of the finest free SEO tools. This tool can track both new and old backlinking. 
You got to type the website's URL  and then click on analyze. Also, SiteChecker is used majorly for checking site audits. It provides you with the best results. The pricing of this tool is affordable.
Visit: Sitechecker
10. Screaming Frog
The Screaming Frog SEO Spider is the best free SEO tool for auditing your website. It's a website crawler that helps with onsite SEO via data extraction and checking for typical SEO concerns. Also, the spider bot imitates the Googlebot web crawler, giving you valuable information about how Google views your site.
The website crawler software from Screaming Frog can crawl tiny to huge websites. However, the tool painstakingly verifies every webpage, which would be time-consuming for humans.
Visit: Screaming Frog
Conclusion
In conclusion, there are numerous free SEO tools online, including those described above. However, there are only limited tools available; all you have to do is select one that works for you.
If you don't wish to spend money, you may use these complimentary SEO ranking services to see if you need to extend to other platforms.
Moreover, there are Chrome extensions for SEO tools as well. You can switch to their paid version at any moment if one of them works with you. Click here to know more. so, plan ahead of time and keep to your budget and needs.